Pick the Solution that Fits Your Energy Project
We can picture the scene: you, the stressed out energy manager, surrounded by dozens of energy software proposals, brochures and budgets, trying to decide which energy analytics software is best for your company.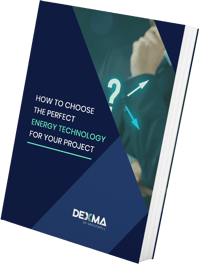 It's time to clear that desk - and your mind!
After all, the sooner you choose the perfect energy management solution for your project, the sooner you'll start saving energy and adding value to your business.
Take the best possible decision with the help of our guide: How To Choose the Right Energy Management Software.
Here's a sneak peek of what's inside:
Deciding between EMS, BMS and SCADA: and how to integrate building technologies.

10 Essential Questions to ask your energy software provider
How much does Energy Software cost? A quick and easy way to calculate your project needs.