How to create an Energy Efficiency Plan in Thousands of Branches and Offices
Banks have an important energy challenge ahead. Managing and reducing energy consumption in thousands of geographically dispersed offices is not easy.
How to identify the offices with the greatest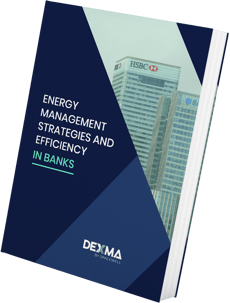 potential for energy saving?
What advanced analysis tools do you need? And, have you heard about control analytics (FDD) and predictive maintenance?
All these techniques can save you a lot of management time and, of course, a lot of euros on your energy bill.
Download our guide and learn how to implement these measures!
What the energy efficiency guide for banks and financial entities will teach you:
What are the energy challenges of a bank.
How branches and bank offices consume energy.
What are the phases to implement a good efficient energy management plan?
You will learn about the eight most advanced energy analysis tools for banks.