Discover how Burger King saved 17% on energy costs
To achieve energy efficiency in the high-powered fast food business is a massive challenge. Water, gas, electricity... energy needs are high in the on-demand kitchen.
However, it is not impossible! Thanks to the combined drivers of powerful energy management technology and employee engagement, Burger King continues to shave thousands of euros annually off its energy bill.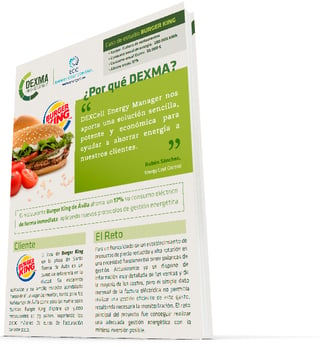 Download the Case Study
to learn how Burger King managed to:
Save 17% on energy costs
Reducing energy consumption by more than 25,000 kWh annually
Achieve a payback period of less than 5 months