Energy Management Sector Development Report 2022
Energy crisis, energy conservation plan, reduction of consumption, zero carbon objectives... The year 2022 has been one of the most tumultuous for the energy sector.
Energy professionals have been facing these challenges for many years now. More than ever today, the goal of sustainable energy management is at the heart of the public debate, thanks in particular to the strengthening of regulations and the increasing awareness of the energy and environmental transition.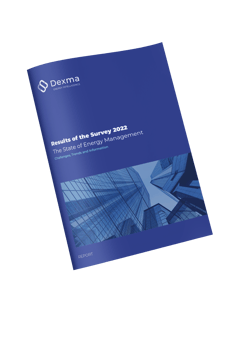 We interviewed over 250 energy professionals to better understand their key challenges, concerns and professional interests.

In this report, we have gathered the answers of participants with various profiles: from companies directly linked to energy (ESCOs, Utilities...), to more diverse sectors such as the tertiary sector and industry, through to facility management companies.
Be sure to read the report by filling in the form on the right.