Metering to get to Energy Efficiency: Cutting through the hassle
Hardware for energy efficiency usually brings up many questions:
what devices are available on the market? How should I measure each energy source? How can I recommend hardware to a fresh new project, or to one with metering devices installed?
But trust us: hardware doesn't have to be hard. With our learning materials for energy professionals, you will discover that energy metering for buildings is not as mysterious as you might think. It's just a matter of making 2 decisions:
What do I need to measure?
How am I going to send meter data to my Energy Analytics Platform?
Your FREE Metering for Energy Management Training Bundle Includes: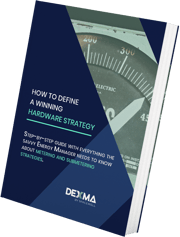 Guide: How To Define a Winning Hardware Strategy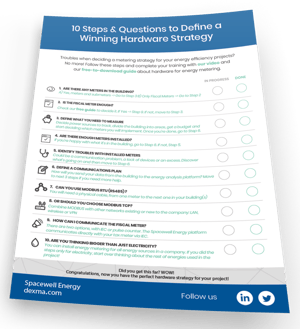 Checklist: 10 Steps to Choose Metering for Energy Management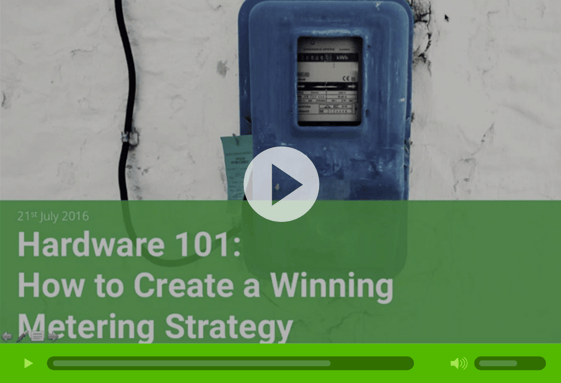 Video: Hardware 101 - Introduction to Metering for Energy Efficiency

Download your free Complete Kit by filling in the form on the right.